Undergraduate Biology Majors and Minors
Undergraduate Biology Majors and Minors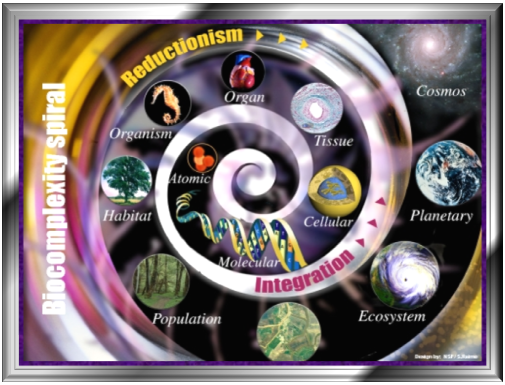 There are several options available to undergraduate students majoring in biology.  A student's choice of curriculum depends on their career goals and interests.
Students seeking to continue onto health careers may find the Bachelor of Arts to be adequate. Those seeking to continue on to research or work in industry may find that the Bachelor of Science provides the additional knowledge necessary to be competitive in those settings.
The coursework in the first year for the BA and BS degrees are identical, allowing students to make a choice between majors as late as the second year. The BS curriculum involves a more rigorous training in mathematics, computer sciences and biology. 
Double Majors and BS/MS Programs in Biology
To meet the increasing mathematical and other demands of biology, the Department now offers four-year Biology Double Major Degree programs with Mathematics, Science Technology and Society (STS), and Chemistry.
Students interested in pursuing a graduate degree at NJIT can apply to the BS/MS Program. Once admitted, undergraduates can take up to six credits of graduate coursework that will be applied to both undergraduate and graduate degree requirements.
---
Accelerated and Joint Programs
High school seniors wanting to attend medical, dental, optometry, physical therapy, physician assistant, or law school and who meet certain requirements can apply for accelerated study in one of these areas. These programs combine a BA in Biology with professional degree programs. These programs are administered by the Albert Dorman Honors College.
        * Administered by Biology
For frequently asked questions on the Premedical and Health Education at NJIT, please click here.   
---
Teacher Certification
The Department of Biological Sciences also offers students the opportunity to become certified teachers.  This program is offered jointly with Rutgers University-Newark. 
For students interested in a teaching career, NJIT students have the option of applying to the Teacher Certification Program. This program, jointly administered with the Rutgers-Newark Department of Urban Education, allows accepted students to take the necessary coursework to be able to obtain a teaching license in New Jersey.
The Teacher Certification option is open to students enrolled in either the BA or BS curriculum. All the requirements of each curriculum must still be completed (38 credits of biology, cognate and GUR courses). Some Education courses fulfill the General University Requirements. For more information, please see: 
BA with Teacher Certification (pdf) Coming Soon!

BS with Teacher Certification (pdf) Coming Soon!
---
Undergraduate Courses
A full range of undergraduate biology courses are offered every semester. A complete listing of course and descriptions can be found here for NJIT and here for Rutgers Newark. 

For all other courses explore the Undergraduate Catalog.
---
Major Change Requirements
 
For Major changes starting in the Spring 2012 semester, the Biology Department will require:
A "GPA" of 2.75 or higher and
A "C" or better in all science and math courses taken before.
For all students that have not taken any Biology courses, they must start with the BIOL 200 [Concepts in Biology] followed by either BIOL 205/206 [Foundations of Biology: Ecology & Evolution Lecture/Lab] and/or R120:201/202 [Foundations of Biology: Cell & Molecular Biology Lecture/Lab] sequence. The order in which the two Foundations courses are taken is not important, however both are required for the BA or BS Degree in Biology. Please consult with an Academic Advisor before registering for biology courses to ensure proper progress in the chosen Biology Degree Program.